A wooden garage door offers plenty of benefits to your home, the main one being that it enhances the appearance of any building. Timber is considered to have a natural, luxurious tone to it which projects the image of security and prestige.
When you have the perfect wooden garage door for your home you'll want to keep it in top condition to ensure it lasts and keeps the original look which you intended for your property. If you fail to keep up with the maintenance of your garage door it will deteriorate quickly. With this in mind, here are our tips for how to care for your wooden garage door.
Check All Moving Parts
The first step is to ensure that your garage door moves the way it should. If it's too stiff in either lifting or folding away then you need to lubricate the moving parts with some WD40. Hinges, springs and rollers all need to be taken care of as they can impact the motion of your door. The longer it rumbles, scrapes or sticks, the worse it will get, until it finally won't open or close at all, leaving the contents of your garage exposed or locked away.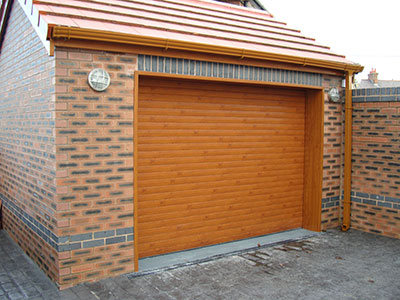 Keep The Door Clean
Your garage door has to put up with the battering which the weather offers, it also picks up mould and muck over time. If you want to keep your door looking at its best then a simple clean will do it the world of good. You might be tempted to use a power washer to blast the grime away but this can damage certain woods so unless you're certain, it's best to use a simple broom and some hot soapy water to scrub away the dirt.
If you keep on top of the cleaning for your garage door you'll prevent dirt and muck from clogging up parts of your door. Leaves and mud can prevent the garage door from functioning in the proper manner.
Treat The Wood
Not only does the weather dirty your garage door, it also has an impact on the coating of your wood. For this reason you need to stain, treat or coat your wood on a regular basis – at least once a year – and protect it from the elements. Flaking and peeling are vital signs that a new coat is needed, but don't forget to clean and sand the wood first.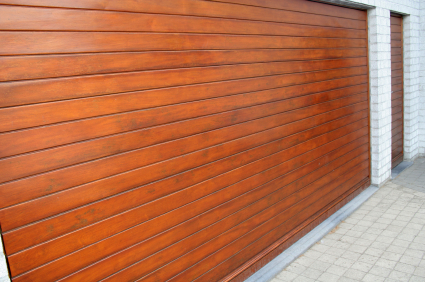 Don't Forget The Inside
While the outside of your door is the part everyone will see, you should pay some attention to the inside of the door too. If you notice any sagging or swelling then you should probably address it by reinforcing the wood. Make sure you treat the inside too, otherwise it's only half protected and renders your other work futile.
---
At CDC Garage Doors we offer repairs for your garage door regardless of whether it's for aesthetic damage or a functionality fault. Contact us today for more information or to arrange for a member of our professional team to take a look at your garage door.