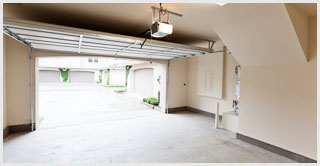 Over time, many of your possessions and areas of your home will require repairs in order to continue their lifespan. Things like cars, boilers, ovens – these are the things that spring to mind when you think of requiring repairs on items in your home. Something that is less commonly thought of is the garage door, so when the time comes for repairs, you may not have a list of garage door repair companies to call. This article will look into how you can determine which garage door repair company is right for you.
Fully trained staff
Like any industry, equipment, rules and practices in the garage door repair sector are forever changing and evolving, and it is important that all businesses keep up with these changes. If the technicians who are working on your garage are not fully trained or are using out of date equipment, it could affect the quality and longevity of the repairs that they perform.
No subcontractors
While subcontractors are used in a range of industries to great effect, there is a risk that they may not know all there is to know in order to carry out repairs effectively. As subcontractors do not work directly for the company, they may not have received the same training that the repair company's actual employees have done. When contacting a repair company, ask if they use subcontractors for their work.
Insurance
Liability insurance is a must for any reputable garage door repair company. If liability insurance is held by the company, that means that you are protected if anything goes wrong during the installation work. Request a Certificate of Insurance from the company when arranging their services, so you can have definitive proof that you are covered under the liability policy.
Correct equipment
As well as the skill and training of the staff who are using it, the quality of the equipment is vital to effective and safe repairs. Out of date equipment can delay the process as replacements are sought, as they can break during the work. Reputable companies should also be well stocked with specialty equipment to ensure they can take on all kinds of work.
Reputation
The above factors are all very important in the choosing of a garage door company, but a very reliable feature of a company is their reputation. If there is a company that is commonly recommended by neutral parties, or you have access to testimonials and case studies of their work, this can be very useful to you when you are selecting a company to appoint.
CDC Garage Doors are experts in providing garage door installation, repairs and maintenance for customers across Bournemouth, Poole, Christchurch and Ringwood. Get in touch with us today for more information.