At this time of year, you'll want to keep your home as warm as possible without having to spend lots of money doing so. What many people don't realise is that their garage is one of the coldest rooms in the house and it leaks far more heat than any other. This is not only bad news for your bills but it also means you'll have a higher carbon footprint as you waste energy.
But fear not, we've collected just a few tips to help you make your garage more energy efficient through garage insulation.
Ceilings & Walls
It won't cost very much to insulate your walls and roof space in the garage. You can get special material put into your cavity wall, but if you don't have a cavity wall you can still add an extra layer of insulation onto the wall – bubble foil is perfect for this purpose. The difference will be immediately noticeable and the savings should offset the cost of any materials. Drywall and foam insulation is another option if you have the skills, adding an extra layer of protection to the inside of your garage.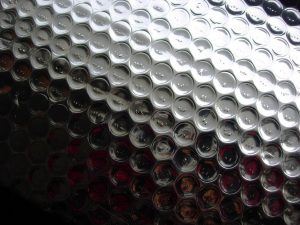 Get A New Door
If your garage door is letting all of the heat from your home out then it might be time to invest in a replacement. It's essential to get an insulated garage door if you want to try and keep the cold out. At CDC Garage Doors we have a variety of doors which are suitable for insulating your garage, they come in a range of materials and in a range of thicknesses up to 45mm.
You don't have to compromise when it comes to insulated garage doors as our doors are stylish as well as functional.
Get Rid Of Gaps
Sometimes our garages can fall into disrepair as they see less attention compared to other rooms in your house. This means any gap around your doors, windows and pipework goes unattended. With some simple builder caulk you can seal off doorframes and windows, with greater thermal efficiency you add a little more defence against the cold for your home.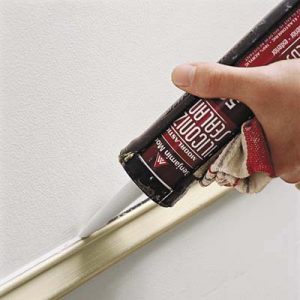 Inspect Door Seals
You only need to take a quick look around your garage door to see whether the sealant which prevents debris entering has worn. If you are handy when it comes to DIY then you might want to have a go at replacing these areas, but you can also arrange for a professional to do this to ensure you get the best out of these areas.
Once your garage is properly insulated you might even want to utilise the space for office work or as a hobby space. The additional warmth with make the area far more habitable than it once was.
---
If you'd like more information about garage doors which offer insulation to your garage, simply contact us today. We'll help you to choose the right door for your requirements from our selection.