There will come a time when every home owner with a garage will want a new garage door. Certain styles can go out of fashion and sometimes you might sustain damage to your existing door, meaning you need it replacing. Even if you're planning on building a new garage for your property, you need to ensure you get the right door.
Many different factors can inform your decision and since a garage door is such an important part of your architecture you need to weigh up the options before choosing a particular style.
Here you'll find a guide to each of the main garage door styles to help you decide.
Up and over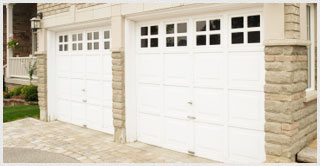 –  Up and over garage doors are some of the most popular for homes because they are easy to use. The door simply lifts and can be pushed back into the garage on a gliding track.
–  If you want a canopy when you open your door then canopy up and over doors could be ideal as opposed to the fully retractable style.
–  You get maximum space in your garage because the door is floating overhead, leaving you with floor space to park your car or carry out hobby activities.
Sectional
–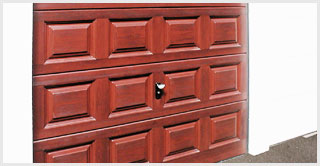 Sectional garage doors utilise steel panels which are filled with foam to give you extra protection and strength.
–  The secure nature of these doors are ideal if your door is close to the road or if your driveway is quite short.
–  This design also lifts up to discreetly sit in the roof of your garage, providing you with more space.
Roller
–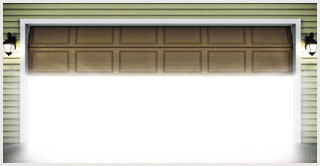 When you choose roller garage doors you get a door which rolls up neatly into a compact compartment keeping your garage tidy.
–  There is both maximum floor space as well as space overhead as there are no rails to obstruct you.
–  This door style opens vertically allowing you to use the full space of your driveway – you can park right in front of the door without any problems.
Wooden
–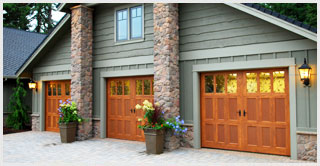 Wooden garage doors offer a natural and stylish look for any home with a variety of finishes and grains.
–  With the beauty of wood comes the higher level of maintenance, with painting or regular staining a must.
GRP
–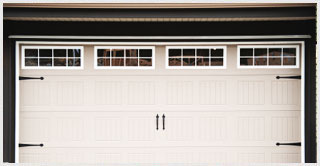 GRP garage doors are durable and will stand up to the elements whilst providing great security.
–  Due to their lightweight material they are easy to use and require little maintenance.
Steel
–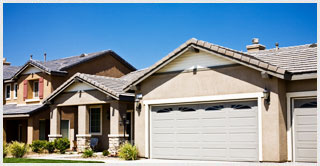 Steel garage doors are amongst the strongest as they offer a sturdier barrier than aluminium.
–  With a variety of styles and finishes available there are steel garage doors to suit any home.
–  Many people find that the durability of a steel door along with the affordability makes it the ideal choice.
Now that you have a better idea of the different styles and materials on offer, the only thing left to do is choose the right one for you. If you're still unsure then contact our expert team at CDC Garage Doors today and we'll be happy to help.