Sectional Garage Doors
Sectional garage doors are a very popular choice offering the ultimate in practicality for your home and garage. Made from a number of horizontal sections, they allow for exceptionally smooth operation, both manually and electrically operated. Manufactured from steel, timber or GRP in a wide range of colour options, sectional garage doors can be fitted to almost any size or shape of garage.
A Wide Range of Styles & Accessories
Our sectional garage doors are constructed from several horizontal sections that are made of timber, steel or GRP. When you open the door, the sectional doors glide upwards and are kept in the garage roof on horizontal tracks. The sectional door mechanism ensures maximum drive through width and headroom clearance, since the frame sits directly behind the door jamb.
If you use your garage door as an extension to your home, such as a home office or gym area, you may benefit from an insulating core to keep out the winter chill. For your comfort and convenience, our sectional garage doors can be installed with insulating cores of up to 45mm thick.
Whatever your requirement or preference, we have a style of sectional garage door to suit you. Our doors are available in a variety of styles, including ribbed and Georgian panelled designs. As with all garage doors supplied by CDC Garage Doors, there's a wide range of colours to choose from too. We also supply and install wooden sectional doors in a selection of attractive designs that can be tailored to your own unique specifications.
Benefits of Sectional Garage Doors
Made up of separate panels for a modern, contemporary look
Can be configured with windows for increased natural light
Wide choice of finishes from steel to timber
Excellent insulation and weatherproofing
Can be fitted into spaces with restricted headroom
Safe and secure with anti-drop features
Choose from a Range of Leading Manufacturers
In order to ensure optimum quality results for our customers, we work with only the best manufacturers of sectional garage doors including Hörmann, CarTeck, Garador, SeceuroGlide and more.
A world leader in garage doors, Hörmann have one of the largest ranges of insulated sectional garage doors on offer in Europe, featuring exceptional attention to safety, quality and technology. Doors are available in steel and timber designs in standard UK sizes as well as European metric and bespoke sizes.
The Carteck GSW40 insulated sectional garage door range, manufactured in Germany, offers safety, security and style as standard with the addition of unique features for a standout product range. Attractive panel designs include the popular Georgian Panelled and Horizontal Ribbed, having a double skinned insulated 40mm thick steel panel. A woodgrain textured finish comes as standard but other options are available on request.
Garador sectional garage doors are widely regarded as one of the finest engineered domestic garage doors available in the market place today. Available in a vast range of RAL colours, the doors are ready to fit virtually any sized garage aperture. Hot galvanised steel is utilised for sectional door panels and frames, while sections are protected with a plastic polymer primer to provide long-term resilience against the weather.
One of the most versatile products on the market, SeceuroGlide sectional garage doors are available in 3 specifications: a compact rear mounted system for lower ceiling heights, a front mounted system and the feature packed sectional Elite for doors up to 3.5 m wide.
Sectionanl Garage Doors Gallery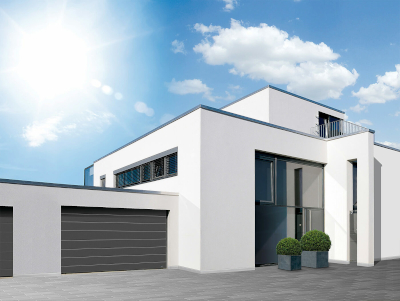 Novoferm ISO45 – Large Rib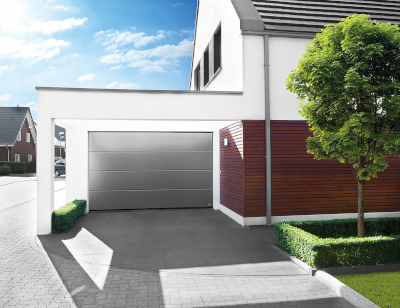 Novoferm ISO45 – Flush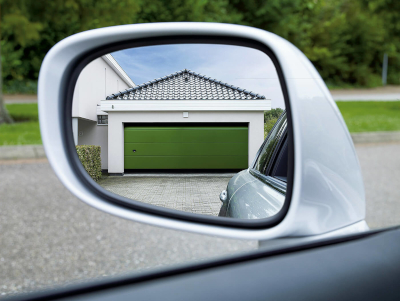 Novoferm ISO45 – Flush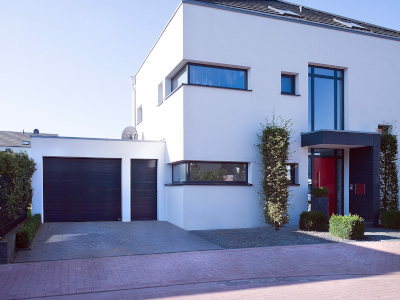 Novoferm ISO45 – Large Rib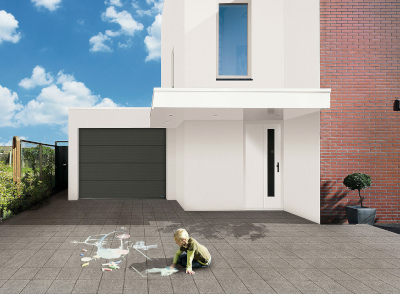 Novoferm ISO45 – Microline Flush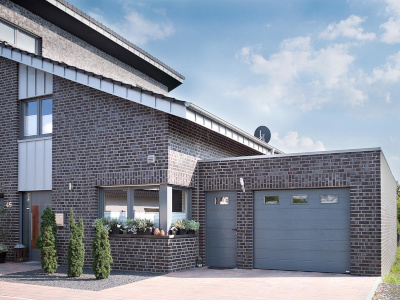 Novoferm ISO45 – Large Rib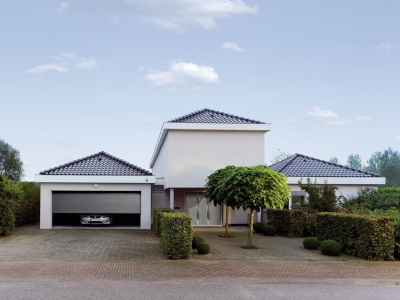 Novoferm ISO45 – Flush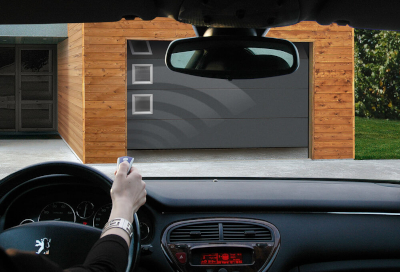 Novoferm ISO45 – Flush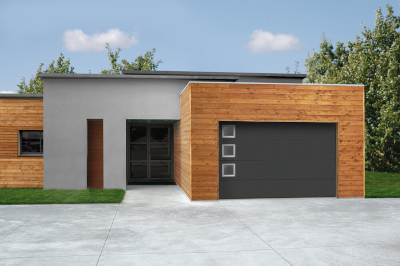 Novoferm ISO45 – Flush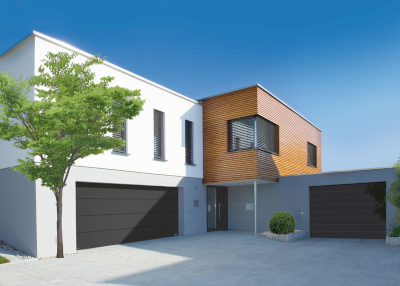 Novoferm ISO45 – Flush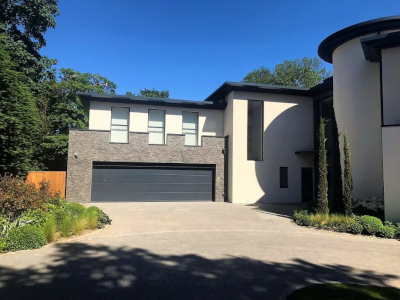 Novoferm ISO45 – Flush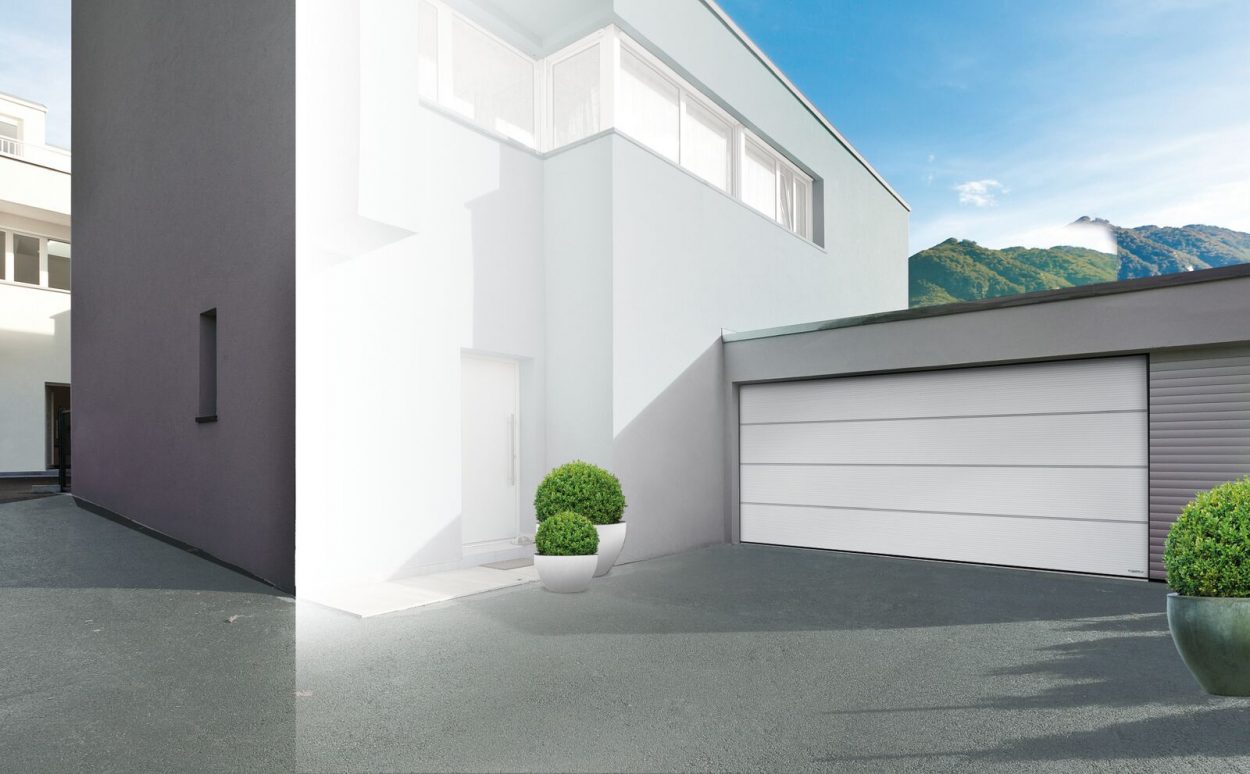 Novoferm ISO45 – Flush
Brochure Downloads
Sectional Garage Doors FAQs
What size range is available?
Sectional garage doors come in a wide variety of standard and custom sizes. Most manufacturers offer doors starting around 7 feet wide by 7 feet tall, ranging up to 16 feet wide by 8 feet tall for a standard residential door. Extra large options are available up to 18 feet wide and 10 feet tall for oversized garages. The panels are modular, allowing for custom sizing.
What opener options are there?
The most common garage door opener systems are chain drive, belt drive, and jackshaft. Chain drive openers have a metal chain that lifts the door and are typically the most affordable option. Belt drives have a rubber belt rather than a chain, providing smoother and quieter operation. Jackshaft openers mount to the wall rather than the ceiling, with a cable pulling the door open. This option provides more overhead clearance.
How thick is the insulation?
Insulated sectional doors typically have polyurethane foam insulation that is 1.5 to 2 inches thick, with an R-value of around 12 to 18. This provides good insulation against heat and cold compared to uninsulated doors. Upgraded options with thicker insulation up to about 4 inches are available for increased efficiency.
What warranty is provided?
Reputable sectional door brands offer warranties of around 10 years against cracking, splitting, rusting, and delamination of the steel door panels. The operating system and hardware typically has a warranty of 1 to 5 years. Extended warranties for the lifetime of the door may also be available.
TRUSTED REVIEWS FROM REAL CUSTOMERS
Russell Kitchen
12/05/2023
great service, reliable, fair prices and very good communication, highly recommend.
1 stop shop for your need of garage, front, rear doors. very cost effective and the lead time is also not too high. highly recommended.
Top products and great service - thank you!
The CDC team were great from the start, a good well explained quote, arrived on time, great product. Would highly recommend.
Jenny Arundale
12/03/2023
Great service from this company - would definitely recommend.
Fantastic service and a very high quality of work and products.
Kerry Starbuck
08/03/2023
We had a new garage door fitted by this company and highly recommend them, the fitters was very polite and courteous, thanks again CDC
Nice friendly guys with a great finish over the moon with the garage dòor
andrew patrick
08/03/2023
I have used this company for several developments and have always been extremely happy with their competitive pricing and excellent customer service.
Just had remote control garage doors fitted. Service was 2nd to none from sales to fitting all done professionally on time and good quality. Recommend highly