At CDC Garage Doors, we offer a wide range of high-quality timber garage doors for residential and commercial properties across Sussex, Kent and Surrey. Our timber doors come in various styles and can be customised to suit your needs.
When it comes to bringing an element of the organic to your garage, there is no material more fitting than a traditional timber garage door. When properly maintained, a timber garage door will continue to provide excellent security combined with durability against the elements for many years to come.
Timber and Wooden Garage Door Options
Our timber doors are available in the rich tones of cedar, pine and hemlock. Whatever timber you choose, there are a variety of styles on offer, including the increasingly popular side hinged door and the classic up and over mechanism. All of our timber doors are pre-treated to protect against weather and fungal attacks or rot.
We understand that in this increasingly environmentally-focused society our customers are concerned about the effect a timber garage door could have on the environment. We would like to assure you that we only source our timber from renewable, high-quality sources to minimise our impact on the environment, and support eco-friendly manufacturers.
View The Types of Wooden Garage Door We Offer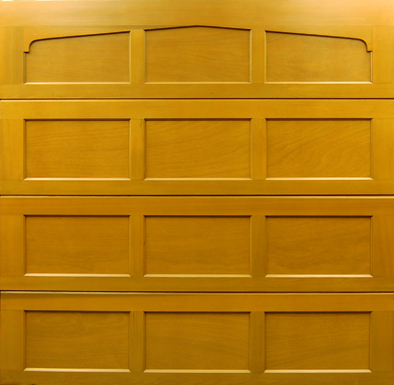 Cedar Door - Bradwell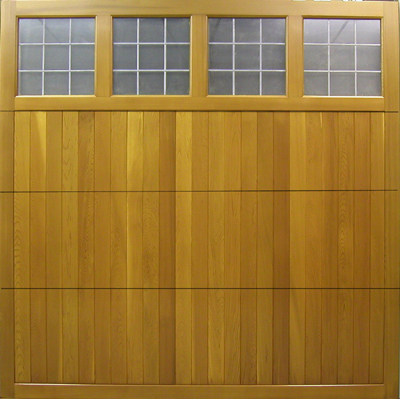 Cedar Door - Derwent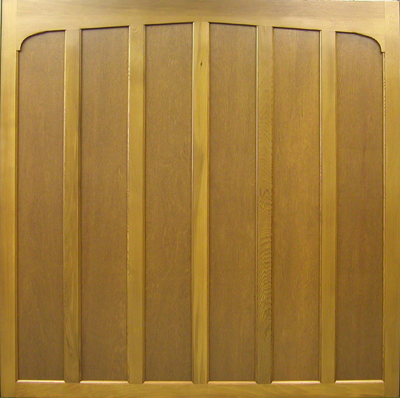 Cedar Door Worksop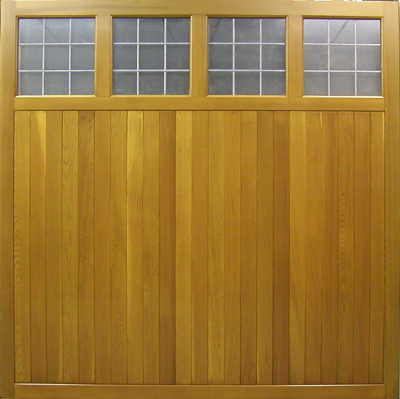 Cedar Door Tuxford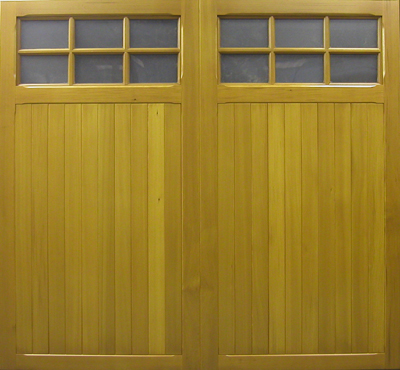 Cedar Door Southwell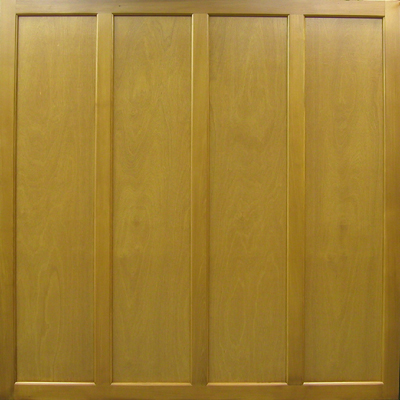 Cedar Door Radcliffe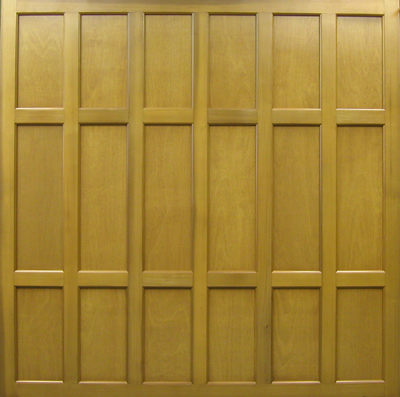 Cedar Door Ollerton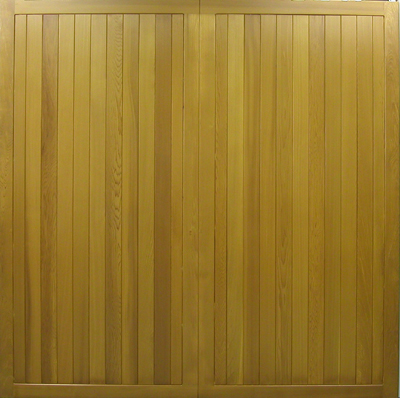 Cedar Door Nottingham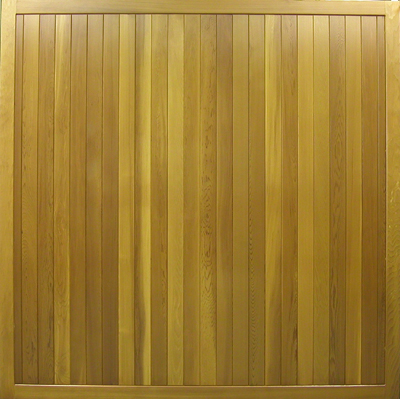 Cedar Door Newark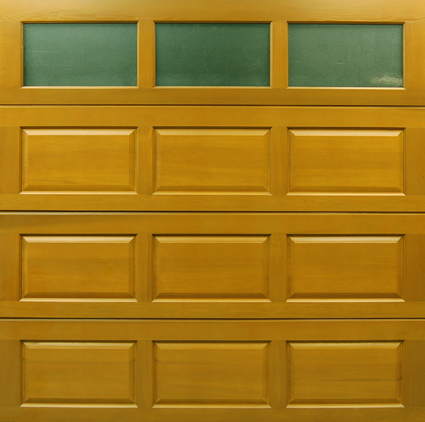 Cedar Door - York - Glazed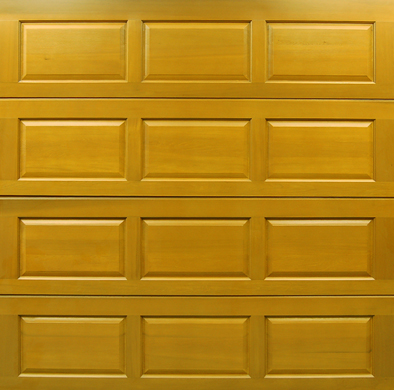 Cedar Door - York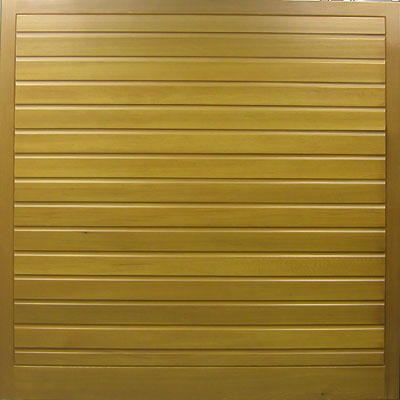 Cedar Door - Wirksworth
Cedar Door - Warwick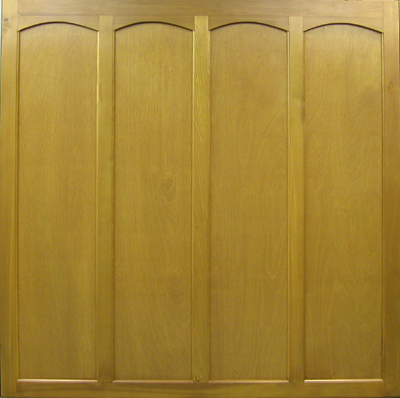 Cedar Door Beeston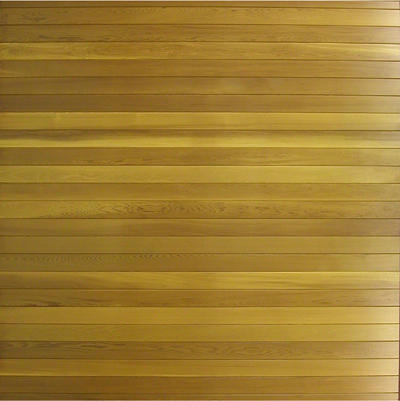 Cedar Door Bingham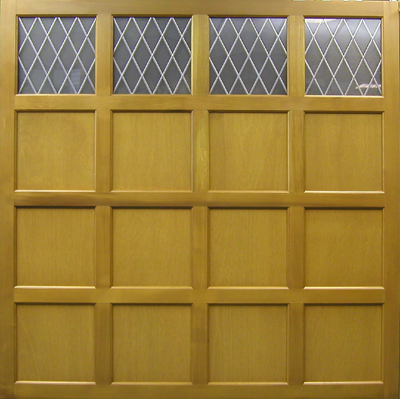 Cedar Door Calverton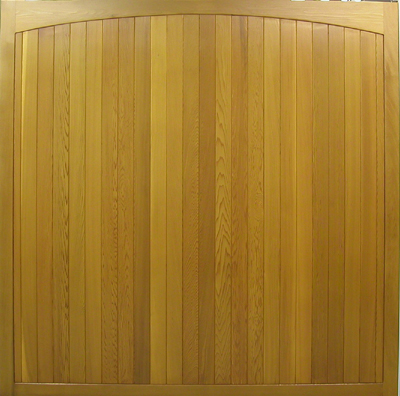 Cedar Door Edwinstowe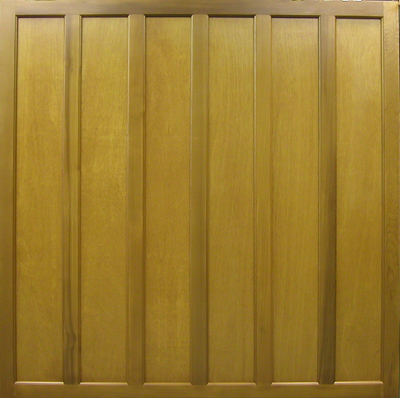 Cedar Door Keyworth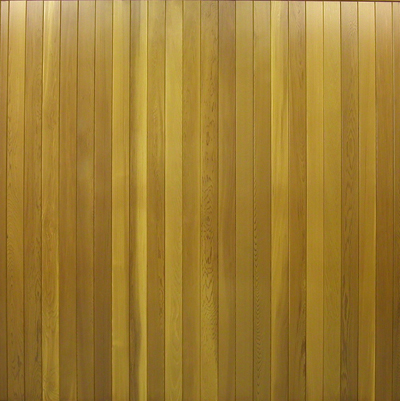 Cedar Door Lowdham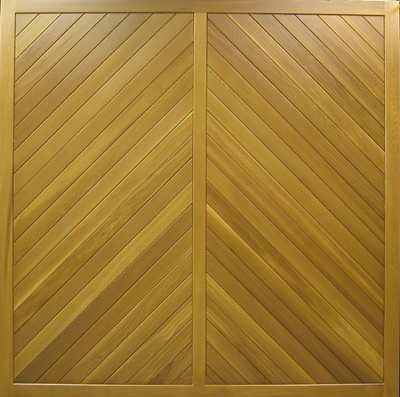 Cedar Door Mansfield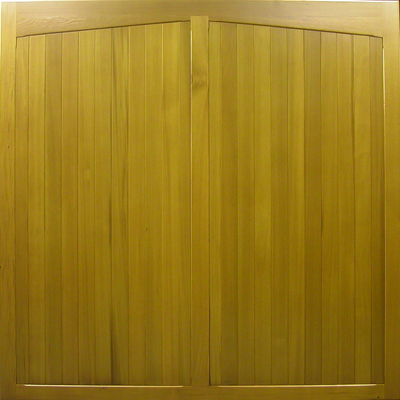 Cedar Door Newstead
Types of Timber and Wooden Garage Door
When it comes to timber garage doors, there are several popular operating mechanisms and designs to consider.
Side Hinged Timber and Wooden Garage Doors
The classic side hinged door is a versatile and timeless choice. Side hinged timber doors come in single door or double door configurations. The door or doors swing outwards on side hinges when opened. This traditional design provides a full clear opening for entry and exit. Side hinged doors have an appealing classic look, perfect for many homes. However, they do take up additional space in front of the garage when open.
Up & Over Timber and Wooden Garage Doors
For more contemporary, space-saving options, up and over garage doors are very popular. Up and over timber doors lift up and inwards to open, sitting parallel to the ceiling thanks to the canopy or retractable lifting mechanism. This means they take up zero space outside the garage. Their vertically opening style has a clean, modern aesthetic.
Sectional Timber and Wooden Garage Doors
Sectional timber garage doors are made up of two to eight horizontal slats or panels that accordion fold upwards when opened. This provides unobstructed ceiling clearance inside the garage. Sectional garage doors can have decorative patterns or windows incorporated into the wood panels, creating a striking appearance.
Roller Garage Doors in Timber and Wood
Finally, roller shutter-style timber garage doors are an option. These doors roll vertically up a track system into a coil above the opening when opened. The narrow horizontal wood slats create a beautiful striped look. Roller garage doors allow for full-width utilisation of the garage entry space.
Overall, side hinged, up and over, sectional and roller timber doors provide homeowners with various looks and opening mechanisms to find the perfect fit.
Help & FAQ's
Timber & Wooden Garage Doors
What maintenance do wooden and timber doors require?
Timber and wooden doors need re-staining or oiling every 2-3 years to protect the wood from weather damage. We recommend also checking for warping or damage annually.
How secure are wooden and timber doors?
Our doors are fitted with sturdy locking mechanisms and meet security standards. Extra security features can also be added.
What warranty do your timber and wooden doors come with?
Our garage doors come with manufacturer warranties against defects. Extended warranties are also available.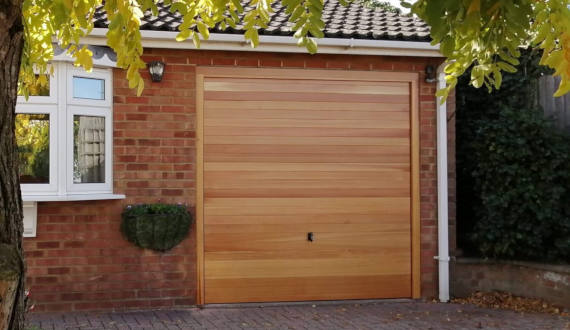 Benefits of Wooden and Timber Garage Doors
Aesthetically pleasing – Timber doors add warmth, character and kerb appeal to your property
Good insulation – Timber is a natural insulator, helping regulate temperature in your garage
Durability – With proper maintenance, timber doors can last for decades
Security – Our timber doors are secure and sturdy to protect your valuables
Custom options – Get exactly the look you want with custom sizes, finishes and designs
About CDC Garage Doors
With over 15 years of experience, CDC Garage Doors is a trusted provider of quality timber doors in Sussex, Kent and Surrey. Here's why you should choose us:
Free site surveys to assess your needs
Expert advice to find the right door for you
Professional installation by our qualified technicians
Aftercare support and maintenance
Competitive prices without compromising on quality
Wide range of customisation options and RAL colour choices
Excellent customer service
Contact Us for Timber Garage Doors in Sussex, Kent and Surrey
For more information or a free quote on our quality timber garage doors, contact us today. We serve all areas in Sussex, Kent and Surrey.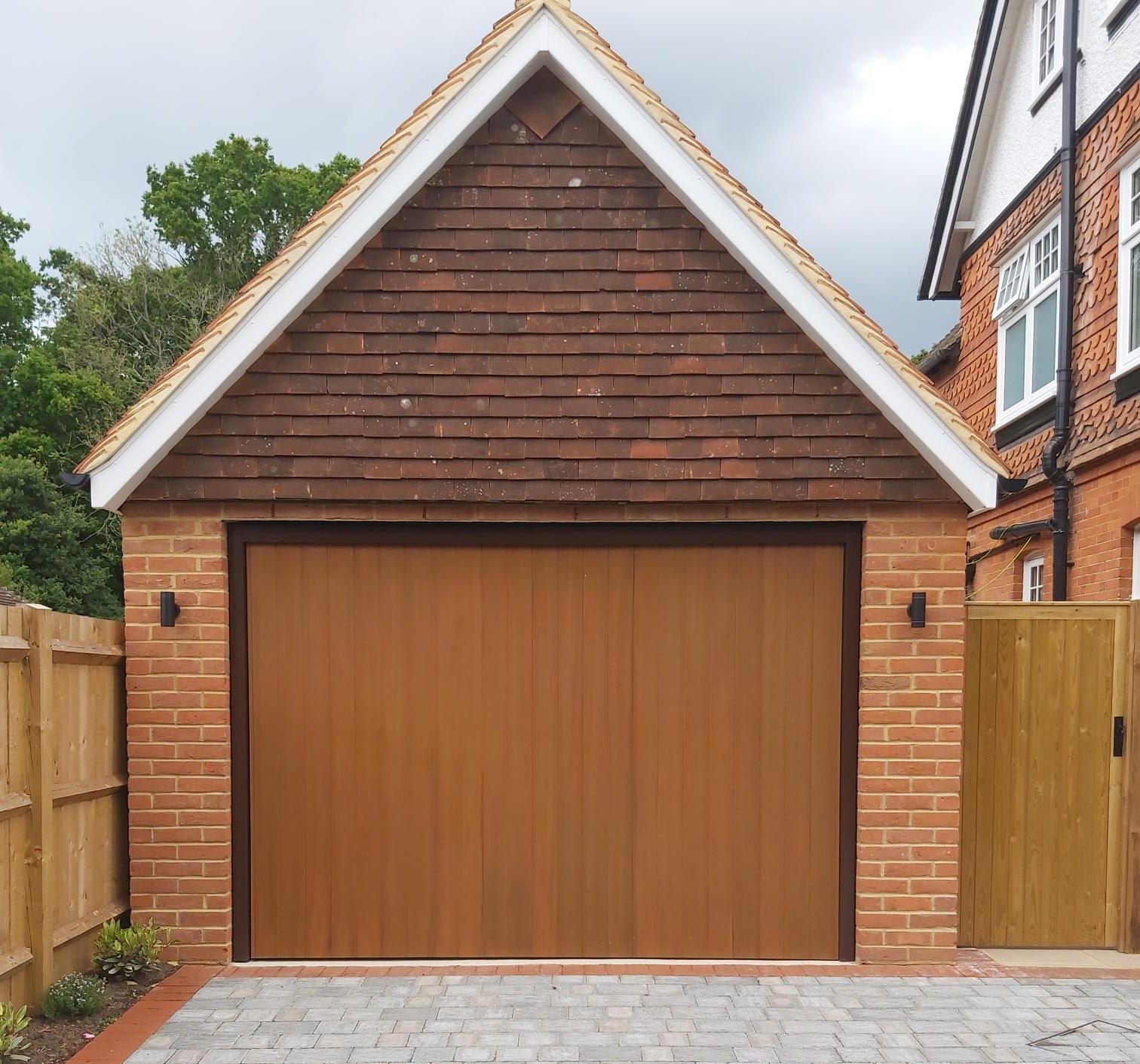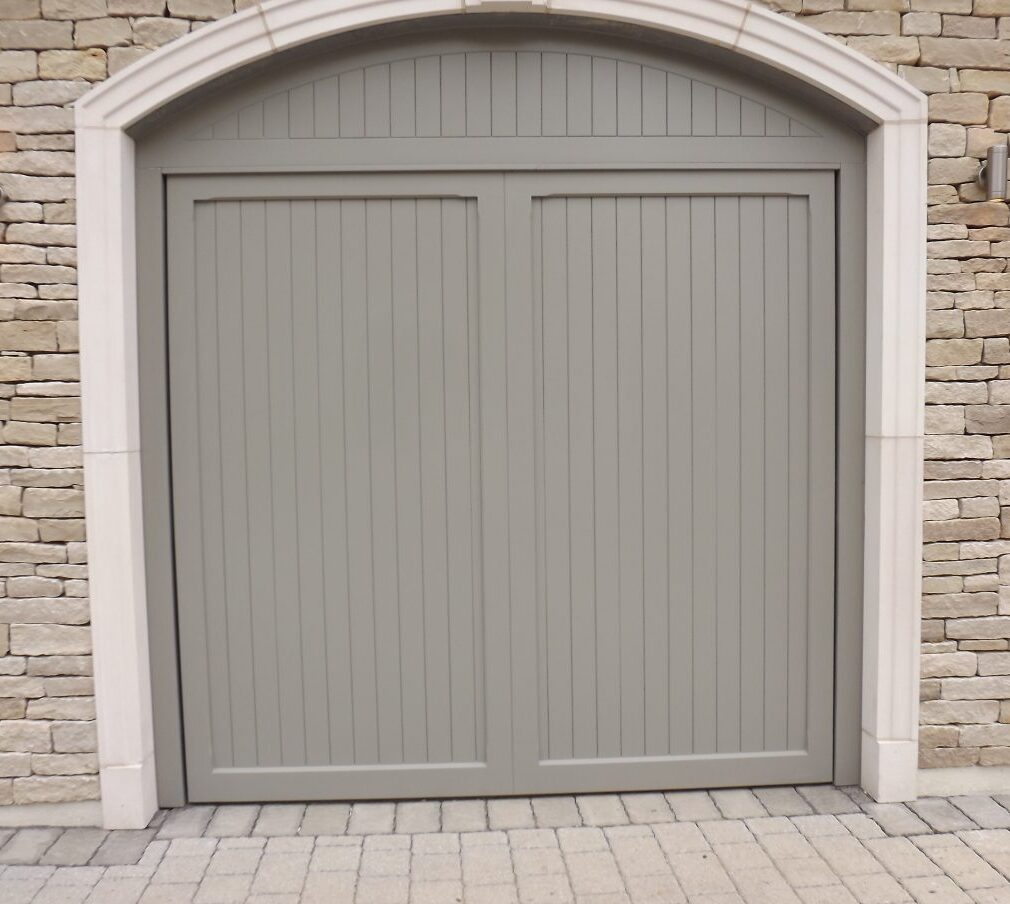 TRUSTED MANUFACTURERS WE SUPPLY