Roller Garage Doors
Roller Shutter Garage Doors
Our electric roller doors are installed with a space saving tubular motor as well as a remote control and built-in safety features. Because of the design of an automatic garage door, they offer exceptionally high levels of security; once the door is closed it is locked into the side tracks, with no external locks or handles that can be forced open. So if security is of the utmost importance to you, we recommend roller shutter garage doors. Another high security door is the up and over style, which you will find on the dedicated up and over garage door page.
Benefits of Roller Shutter Garage Doors
Compact design rolls up into a box assembly above the opening
Leaves maximum driveway space in front of the garage door
Smooth, quiet operation
High level of security and weather protection
Installation
Roller garage doors are mounted on tracks that run up the side of the door. As the door rolls up it is stored in a barrel-like compartment at the top. If you have a short driveway which cannot accommodate a door with a swinging action, a roller shutter door could be your perfect solution as it does not obstruct any space which you might use to park in outside of your garage. All of our roller doors are installed with a hassle-free powder coating, available in a variety of colours and effects, from wood grain to a chic white.
Roller Garage Doors Gallery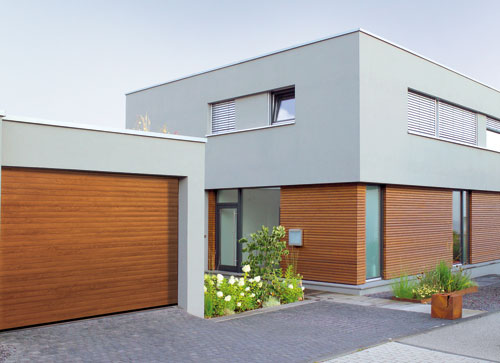 Novoferm Novoroll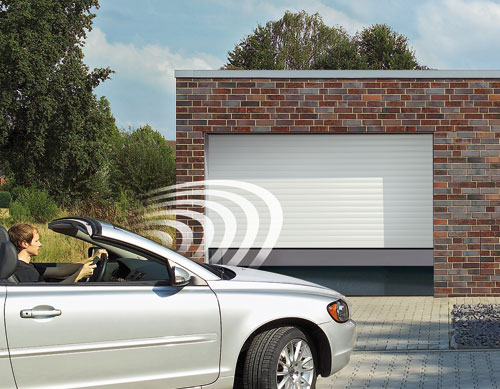 Novoferm Novoroll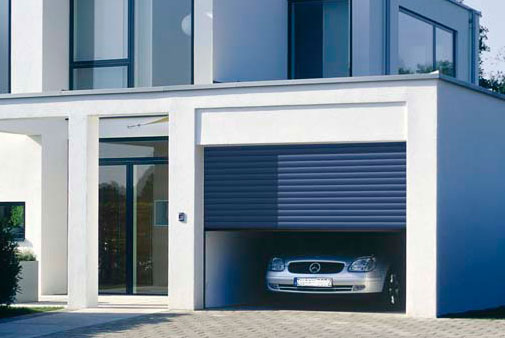 Novoferm Novoroll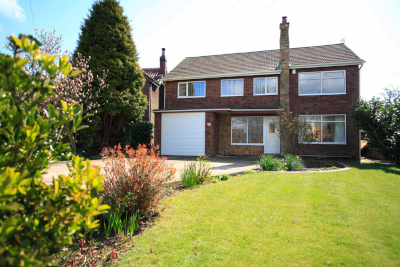 Novoferm Novoroll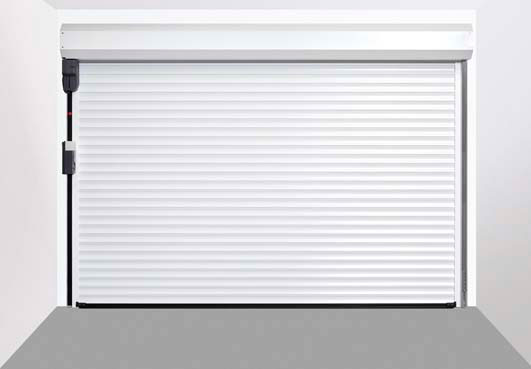 Novoferm Novoroll
Novoferm Novoroll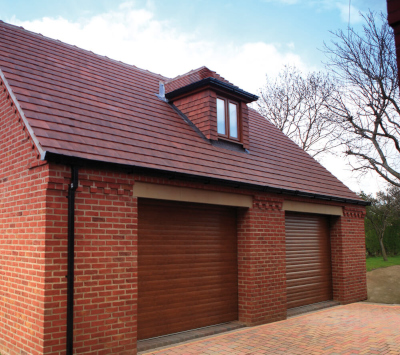 Novoferm Novoroll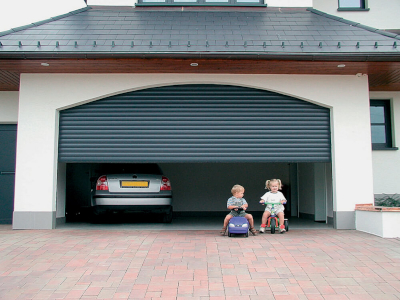 Novoferm Novoroll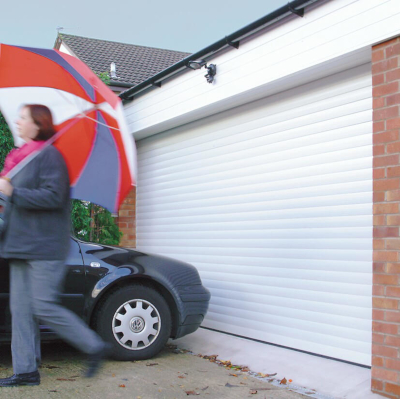 Novoferm Novoroll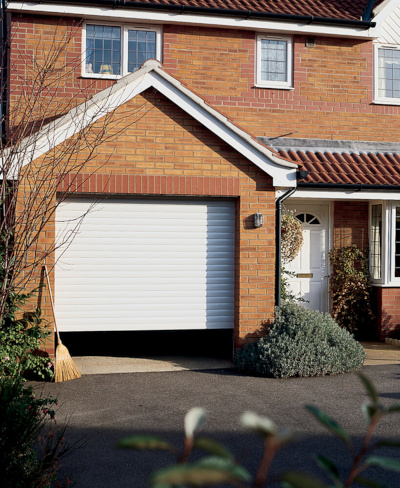 Novoferm Novoroll
Novoferm Novoroll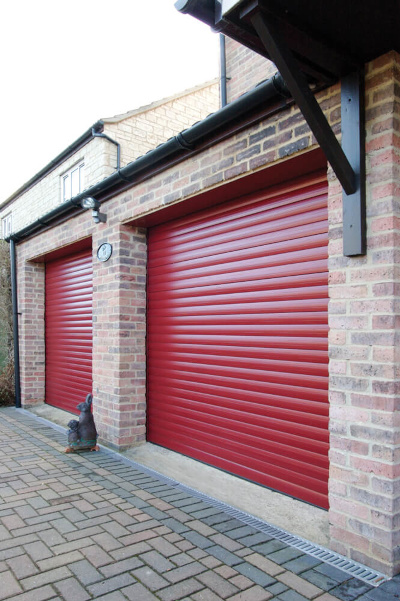 Novoferm Novoroll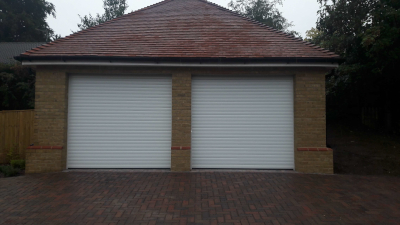 Novoroll 77 roller door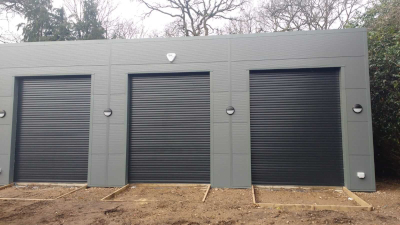 Novoroll 77 Roller Shutter
Hormann Rollmatic
Brochure Downloads
Roller Garage Doors FAQs
Is electrical operation required?
Yes, roller garage doors require electric openers to operate. The door rolls up onto a barrel positioned above the opening. Motors are usually rated at either 1/2 horsepower or 3/4 horsepower and can be plugged into a 220-volt outlet or hardwired. Battery backup operation is available on some models in case of power outages.
Can roller doors be automated?
Roller garage doors can be automated with the addition of accessories. Remote controls allow operation from within the car or outside the garage. Wall-mounted keypads provide keyless entry. Smartphone apps give control using a mobile device. These automated options are convenient and add security.
How durable are they?
Roller doors are constructed from aluminum or steel horizontal slats that are extremely durable. The metals resist dents, bumps, and damage from impacts. The bending design of the panels allows them to withstand minor collisions and still operate properly. Proper maintenance helps maintain their durability for years.
Are there size limits?
Roller doors are well-suited for wide openings. Typical residential size limits are widths up to 16 feet and heights up to 10 feet. Larger commercial sizes are available up to widths of 22 feet and drops around 14 feet before guide tracks would be required. Their compact horizontal design makes roller doors ideal for wide, short openings.
TRUSTED REVIEWS FROM REAL CUSTOMERS
Russell Kitchen
12/05/2023
great service, reliable, fair prices and very good communication, highly recommend.
1 stop shop for your need of garage, front, rear doors. very cost effective and the lead time is also not too high. highly recommended.
Top products and great service - thank you!
The CDC team were great from the start, a good well explained quote, arrived on time, great product. Would highly recommend.
Jenny Arundale
12/03/2023
Great service from this company - would definitely recommend.
Fantastic service and a very high quality of work and products.
Kerry Starbuck
08/03/2023
We had a new garage door fitted by this company and highly recommend them, the fitters was very polite and courteous, thanks again CDC
Nice friendly guys with a great finish over the moon with the garage dòor
andrew patrick
08/03/2023
I have used this company for several developments and have always been extremely happy with their competitive pricing and excellent customer service.
Just had remote control garage doors fitted. Service was 2nd to none from sales to fitting all done professionally on time and good quality. Recommend highly