Steel Garage Doors
Our steel garage doors combine the ultimate in durability and style, and are built by some of the leading manufacturers in the UK today. Renowned for their long lasting strength, you can be sure that your steel garage door will last for many years to come with minimum maintenance.
All of our garage doors are available in a wide range of designs and finishes to meet your every design need, from wood grain effect to striking colours, and it will last for years. Whichever colour or effect you choose, our steel doors are coated with a tough primer finish to ensure that they are fully weatherproofed.
All of our steel garage doors encompass exceptional security with multipoint locking and enduring quality, which is supported by our 2 year warranty. Our steel doors are naturally tough and damage resistant, meaning they can withstand the environment and everyday use in equal measure, and they're lighter than some other models, making them very easy to use too. With our huge range in stock we're sure you'll find a design and style to suit your budget.
Benefits of Steel Garage Doors
Robust and protective metal construction
Low maintenance and resistant to rot or warping
Wide choice of finishes from steel to timber
Available in a range of solid and glazed designs
Durable powder coated factory finish
Steel Garage Door Gallery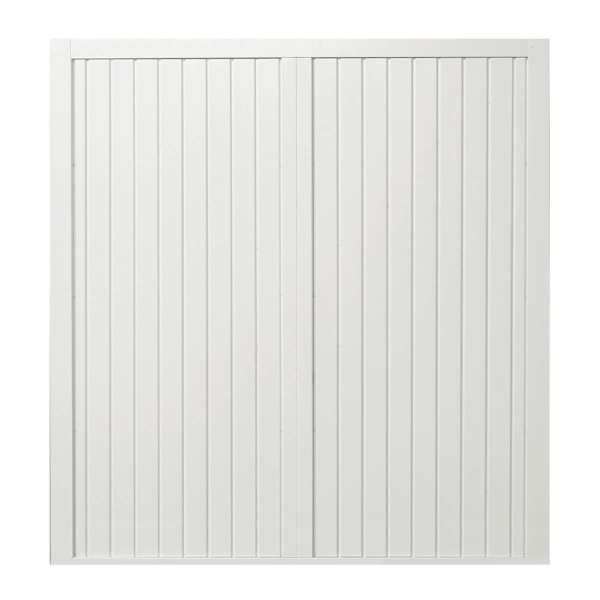 Novoferm Berkeley Thornby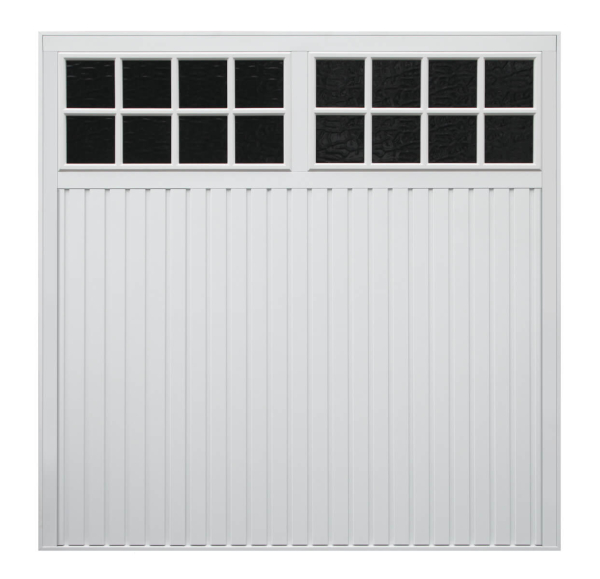 Novoferm – Berwick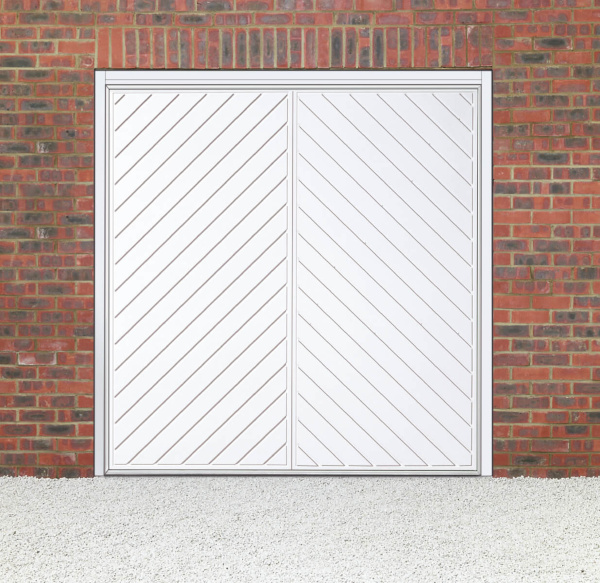 Cardale Chevron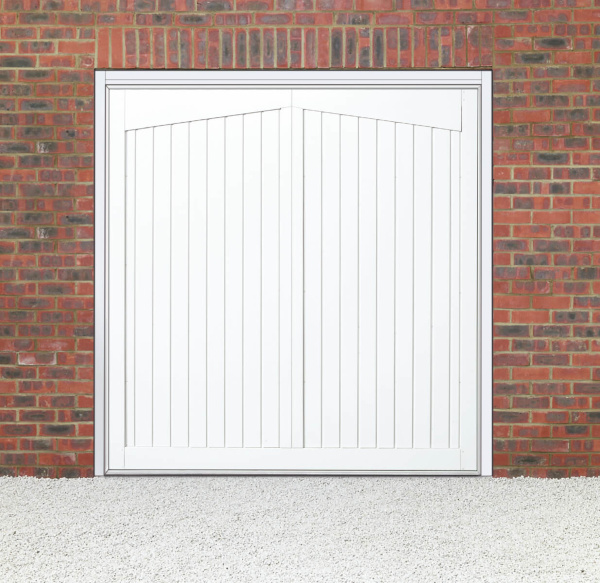 Cardale Gatcombe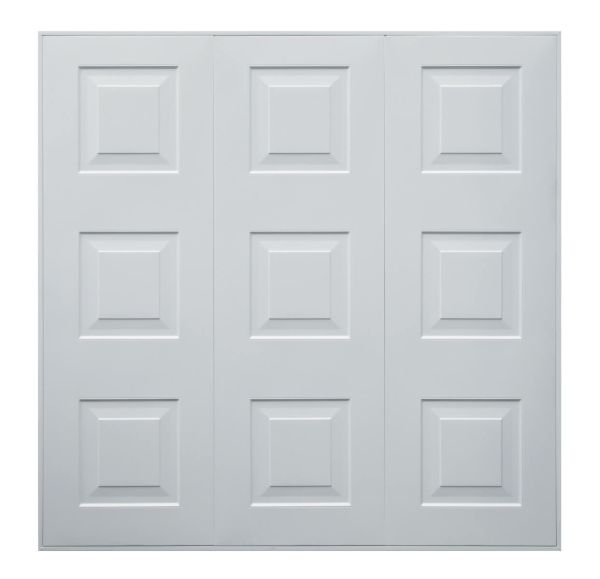 Novoferm Georgian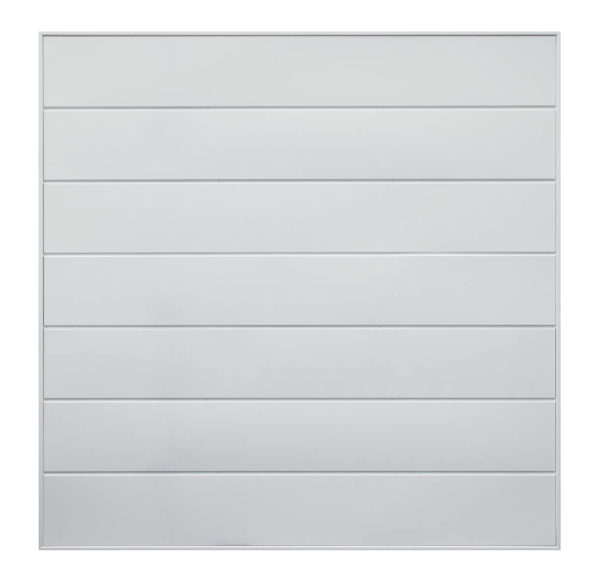 Novoferm Horsham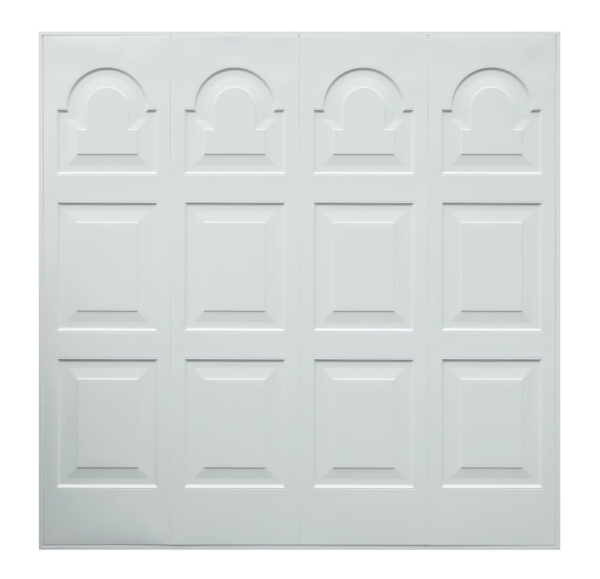 Novoferm Minister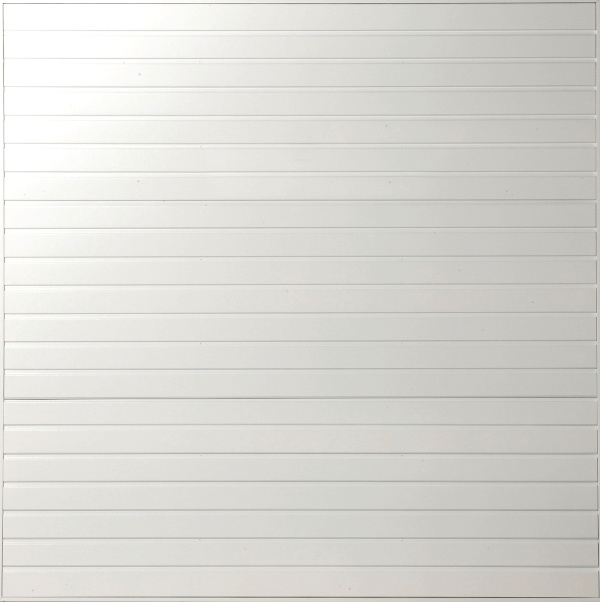 Novoferm Naseby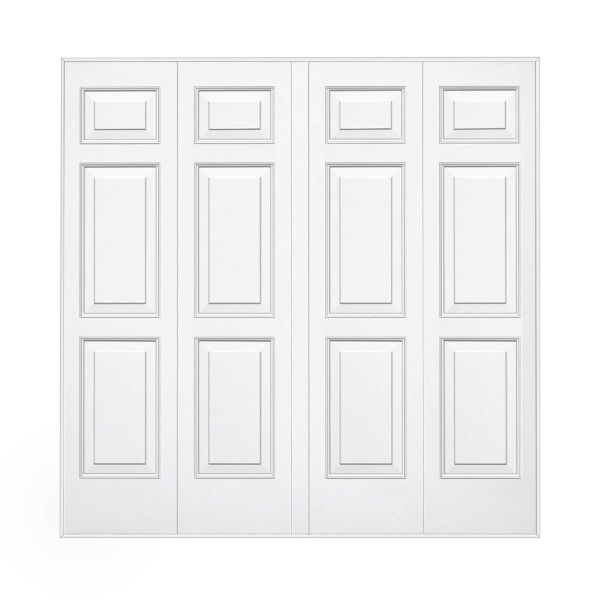 Novoferm – Regency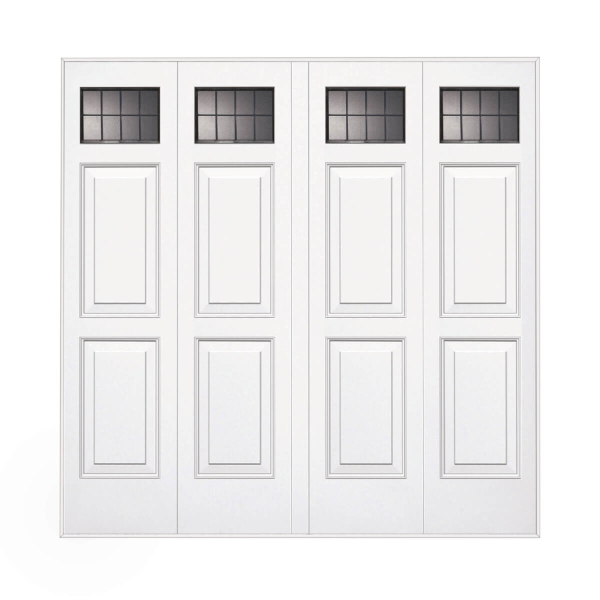 Novoferm Regency Glazed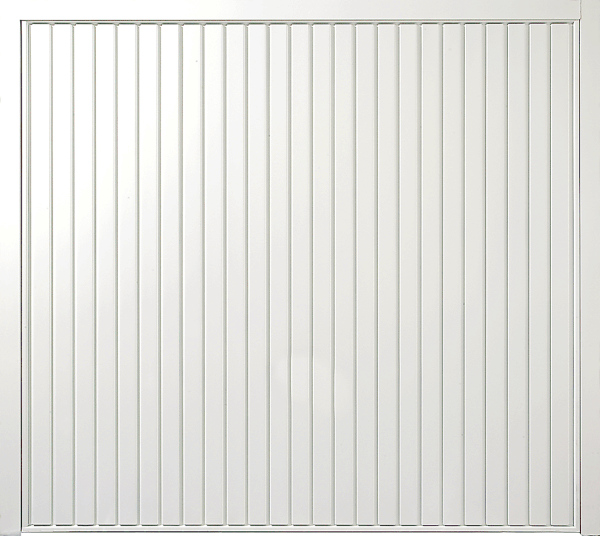 Novoferm Thornby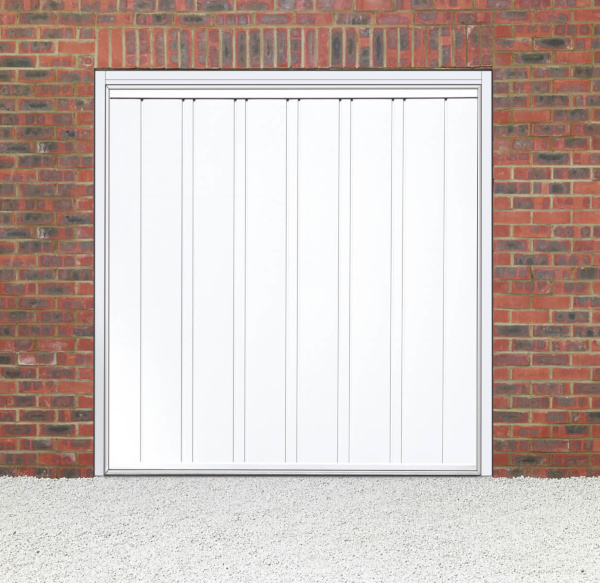 Cardale Vogue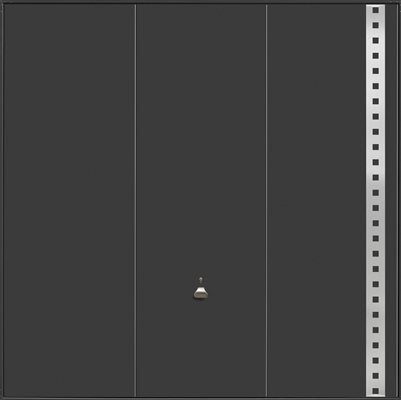 Garador Design 207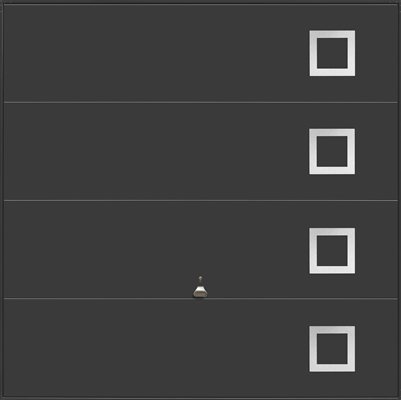 Garador Design 101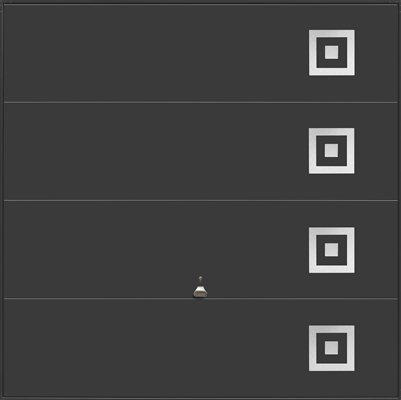 Garador Design 103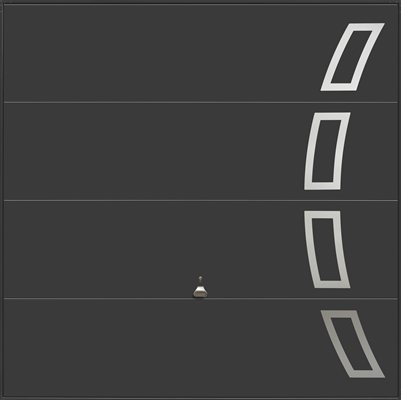 Garador Design 104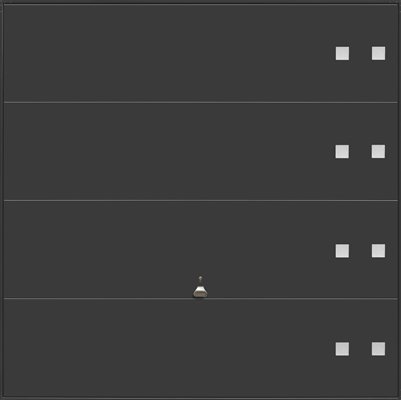 Garador Design 106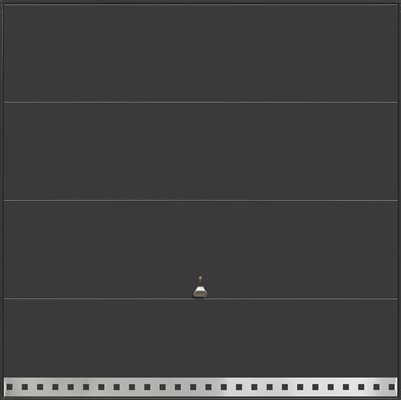 Garador Design 107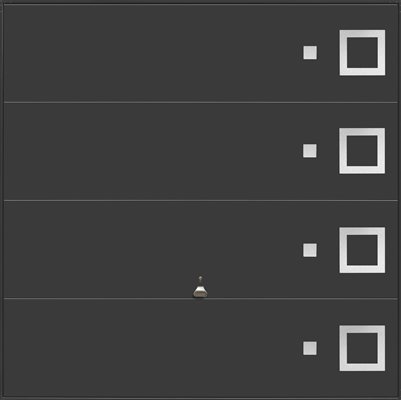 Garador Design 108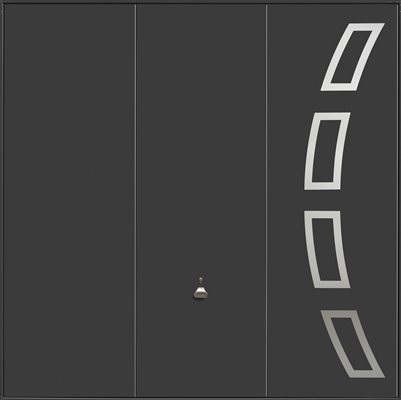 Garador Design 108
Brochure Downloads
Steel Garage Doors FAQs
What steel thickness is recommended?
It is recommended to opt for steel garage doors with a minimum thickness of 0.4mm or higher. The thicker steel provides greater strength and dent resistance, which is important for garage doors that take daily wear and tear. Doors with thinner steel gauges below 0.4mm may be more prone to dinging and damage over time. Going with a thicker steel gauge ensures your garage door will maintain its structural integrity and appearance for years to come
What warranty is provided?
When shopping for a steel garage door, check for a warranty of around 10 years or more. Higher quality steel doors will come with longer warranties from the manufacturer, covering both the panels themselves and the door components. The warranty protects against defects in materials and workmanship. A longer warranty period gives you peace of mind that you're investing in a durable, reliable steel door that the manufacturer stands behind.
How is drainage handled?
Properly designed steel garage doors incorporate weatherstrips and drainage systems to prevent rainwater or melted snow from seeping in at the bottom. Quality doors feature durable bottom weatherseals and may also have drainage channels along the bottom panel that channel water away from the opening. The drainage prevents puddling and moisture buildup that could lead to premature rusting and corrosion. Effective drainage is an important factor to consider for climates with moderate to high precipitation.
Can steel doors be automated?
Yes, steel garage doors can accommodate standard electric openers to provide automatic and remote opening functionality. The torsion spring design of most steel doors is compatible with electric operator hardware. The operators attach to the center shaft and mechanism that lifts the door for smooth automated operation. With an integrated opener, steel doors can be conveniently opened from a wall-mounted switch or remote transmitter, allowing hands-free access in and out of the garage. This automation adds safety and convenience, especially for single or elderly garage users.
TRUSTED REVIEWS FROM REAL CUSTOMERS
Russell Kitchen
12/05/2023
great service, reliable, fair prices and very good communication, highly recommend.
1 stop shop for your need of garage, front, rear doors. very cost effective and the lead time is also not too high. highly recommended.
Top products and great service - thank you!
The CDC team were great from the start, a good well explained quote, arrived on time, great product. Would highly recommend.
Jenny Arundale
12/03/2023
Great service from this company - would definitely recommend.
Fantastic service and a very high quality of work and products.
Kerry Starbuck
08/03/2023
We had a new garage door fitted by this company and highly recommend them, the fitters was very polite and courteous, thanks again CDC
Nice friendly guys with a great finish over the moon with the garage dòor
andrew patrick
08/03/2023
I have used this company for several developments and have always been extremely happy with their competitive pricing and excellent customer service.
Just had remote control garage doors fitted. Service was 2nd to none from sales to fitting all done professionally on time and good quality. Recommend highly