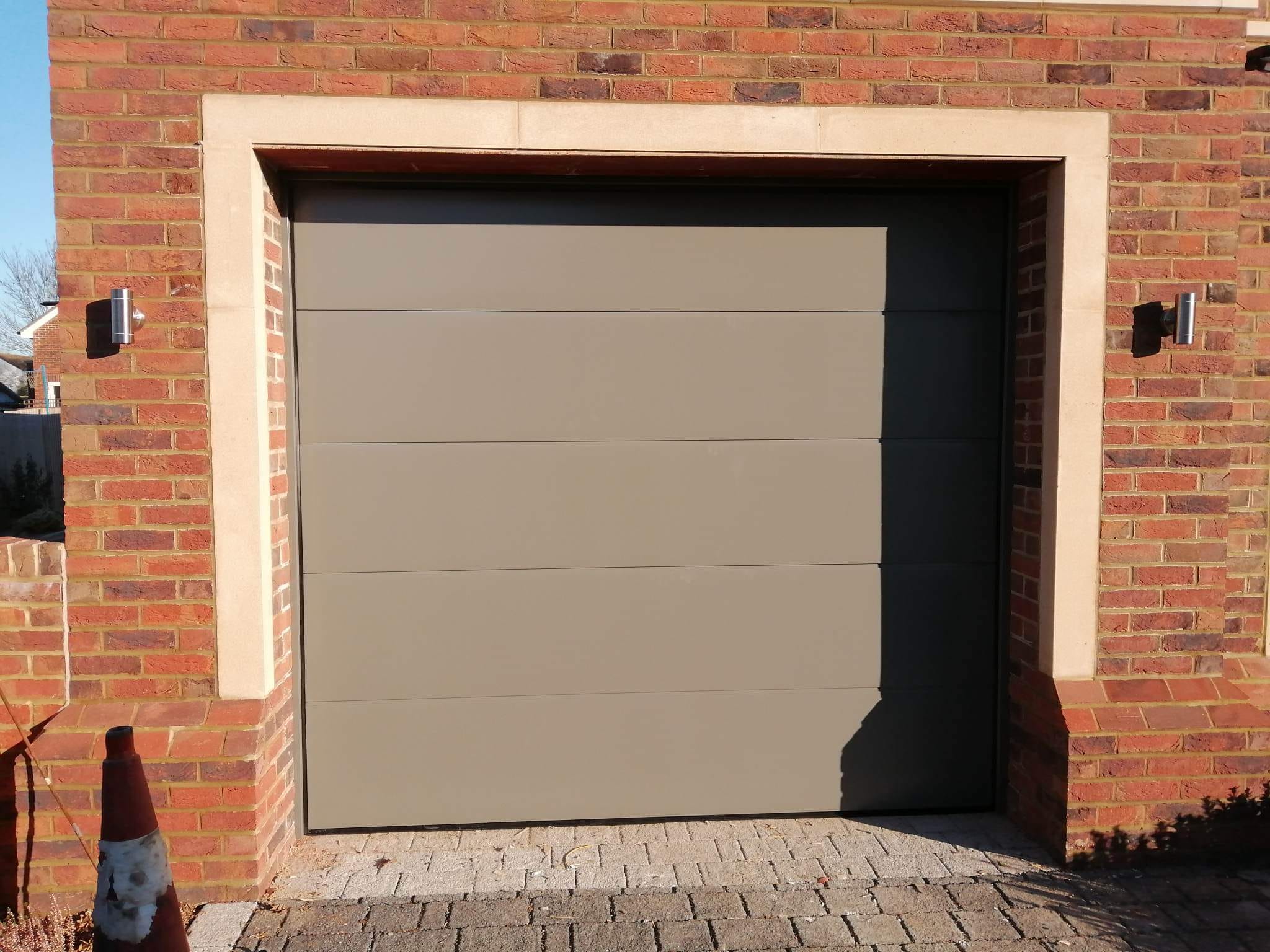 Garage Doors in Surrey
With over 25 years of experience, CDC Garage Doors is your local specialist for beautiful garage doors in Surrey. We specialise in a range of elegant, premium options – from conventional side-hinged doors to contemporary up-and-over styles and more. Our friendly, well-informed team is committed to leading you through the selection process to find the ideal custom garage door for your home. Contact CDC Garage Doors today to arrange a complimentary site survey anywhere across Surrey.
BROWSE TYPES OF GARAGE DOORS
Help and Support
Frequently Asked Questions
What is the installation process?
The process of installing a new garage door in Surrey with CDC Garage Doors starts by contacting our team to discuss your requirements. We'll give an initial quote and book a free site survey to finalise the details. During this consultation, we'll assist you in selecting the perfect garage door type and style to seamlessly match your home's look. Our specialists will guide you through all the choices to find the ideal custom garage door solution for your property.
Are CDC Garage Doors secure?
Security is a foremost concern when selecting new garage doors. At CDC Garage Doors, we ensure all the options we provide supply sturdy, dependable protection for your home. Our team is pleased to discuss the variety of security features available and assist you in choosing the ideal level of security to meet your needs and provide peace of mind. We aim to deliver both style and robust protection so you can feel fully confident in your new garage doors.
What factors determine the cost of garage door installation?
The cost of installing a new garage door in Surrey depends on several factors like the door's size, the type of installation, and any prep work needed. To get a tailored quote for your specific project, the best thing is to contact the team at CDC Garage Doors. We're happy to go over all the details with you and provide a detailed estimate for the full installation. Reach out so we can discuss your goals, walk through measurements, and give you a precise quote for your new custom garage door.
Can I get a custom-sized garage door to fit my space?
We specialise in custom garage door installations that are sized perfectly for your Surrey home. No matter the dimensions of your garage opening, CDC Garage Doors has the expertise to provide a tailored solution that fits flawlessly. Our doors can be customised to any size needed, so you can have the stylish garage door of your dreams that aligns perfectly to your unique space. Just provide us the measurements, and we'll ensure your new garage door is an ideal match.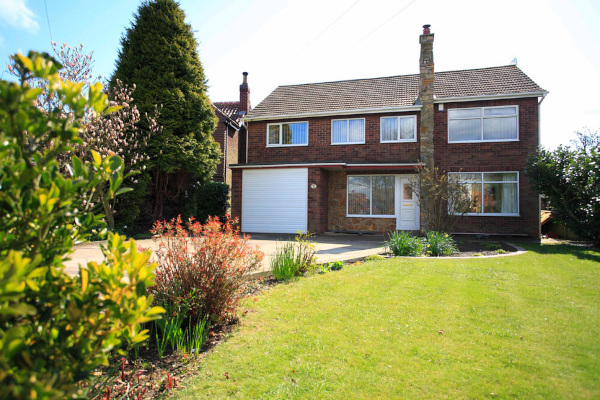 SERVING SURREY & BEYOND
For over 25 years, CDC Garage Doors has been providing exceptional garage doors to homes and properties across Surrey. Whether you're a local homeowner looking to upgrade or a developer outfitting new builds, our team has the experience to deliver top-notch garage door solutions. We serve all of Surrey and surrounding areas, bringing our expertise in custom, high-quality garage doors to match your vision. Trust CDC Garage Doors for beautiful, durable garage doors crafted just for you.
TRUSTED REVIEWS FROM REAL CUSTOMERS
Russell Kitchen
12/05/2023
great service, reliable, fair prices and very good communication, highly recommend.
1 stop shop for your need of garage, front, rear doors. very cost effective and the lead time is also not too high. highly recommended.
Top products and great service - thank you!
The CDC team were great from the start, a good well explained quote, arrived on time, great product. Would highly recommend.
Jenny Arundale
12/03/2023
Great service from this company - would definitely recommend.
Fantastic service and a very high quality of work and products.
Kerry Starbuck
08/03/2023
We had a new garage door fitted by this company and highly recommend them, the fitters was very polite and courteous, thanks again CDC
Nice friendly guys with a great finish over the moon with the garage dòor
andrew patrick
08/03/2023
I have used this company for several developments and have always been extremely happy with their competitive pricing and excellent customer service.
Just had remote control garage doors fitted. Service was 2nd to none from sales to fitting all done professionally on time and good quality. Recommend highly
Garage Door Installation
Before & After
See the difference a new garage door can make to your driveway.
We supply and install everything from automatic, remote controlled garage doors to traditional wooden side hinged garage doors. Contact us for your free brochure today.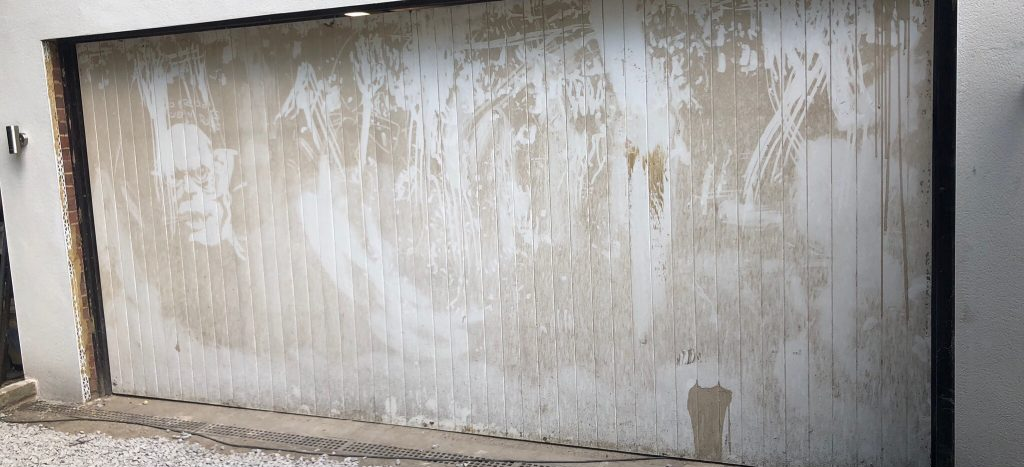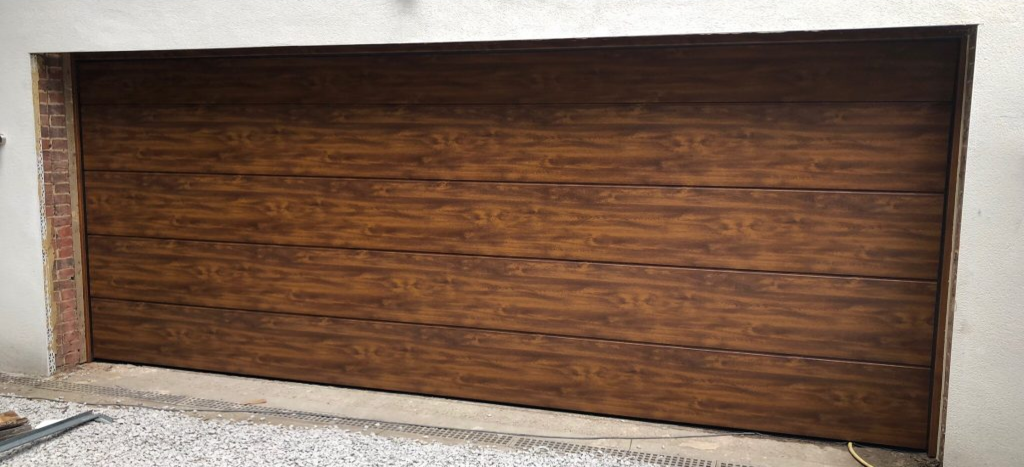 CHOOSING THE RIGHT GARAGE DOOR FOR YOU
CDC Garage Doors recognises that each home is unique when it comes to garage door needs and style preferences. That's why we provide an extensive selection of door options to suit every Surrey homeowner. From contemporary sectional doors to classic up-and-over designs, timber, steel and GRP materials, and more – we have the perfect solution.
Our garage doors come in modern stylish looks along with timeless, traditional designs crafted from superior materials. If you need help selecting the ideal door for your home in Surrey, our knowledgeable team is ready to provide personalised guidance and recommendations tailored to your vision. We take pride in delivering custom garage door solutions to enhance your home with quality and beauty.
Why Choose CDC Garage Doors
Free Site Surveys
Quality Garage Doors
Choice of any RAL Colour
Bespoke Sizes Available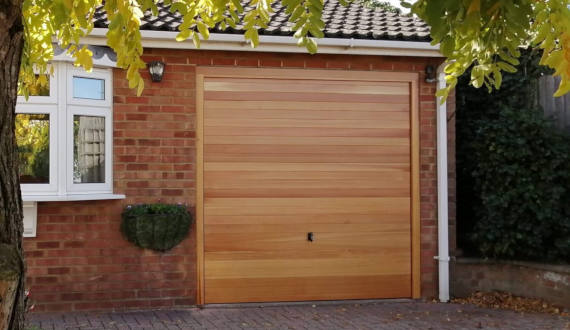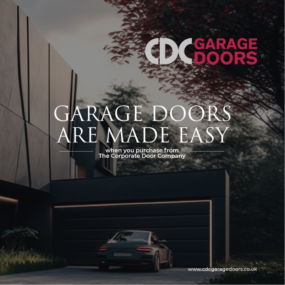 GARAGE DOOR MANUFACTURERS WE SUPPLY