Up and Over Garage Doors – Garador
Are your looking into having Garador up and over garage doors installed in your home? CDC Garage Doors can help. With more than 25 years of experience in supplying and installing high quality garage doors, we work throughout Dorset including Bournemouth, Wimborne and Poole. We strive to offer exceptional customer service on every door that we provide. Please read on for more details on our Garador up and over products.
More about Garador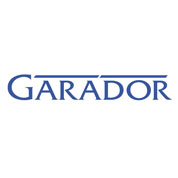 If you are looking for a company with a fantastic history with up and over garage doors, Garador is the one. During the 1950s Garador was the only business that was able to manufacture one piece up and over garage doors in the UK. Today the company retains an excellent standing in the industry; it is well known as one of the UK's largest and respected manufacturers of all types of garage doors. The company has built this reputation thanks to its investment in advanced door production technology.
Garador is regarded for its high quality engineering as well as its quality assurance, and you can be sure that you are buying a door that is durable and long-lasting – a truly fantastic investment for your home.
Our range of Garador Up and Over Doors
At CDC Garage Doors we strive to provide you with superb quality garage doors and we have a commitment to work only with brands that share our passion for integrity and high build quality. We are proud to offer Garador products for your home.
We offer a full range of Garador doors in a selection of styles, designs and materials including everything from glossy steel finishes to stylish timber doors. No matter the aesthetic of your home, we will be able to find a door that is ideal for you.
Get in touch
Choosing a new garage door is a big investment and it is important for you to get it right. Our team calls on many years of experience to ensure that we are providing a garage door that is perfect for your needs and requirements. If you're interested in having a new door installed, get in touch with CDC Garage Doors today.
You can call us on 0800 294 2002 to get through to a friendly member of the team, or email us at info@cdcgaragedoors.co.uk and we will get back to you as soon as we can. We offer an extensive range of Garador up and over garage doors, so if you're interested in having one installed, our team will be able to provide you with all the help and guidance that you need.