Up and Over Garage Doors – HÖRMANN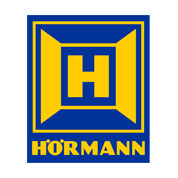 If you are interested in having Hörmann up and over garage doors installed at your home, CDC Garage Doors is here to help you. We have many years of experience supplying and installing high quality garage doors and Hörmann is one of the manufacturers that we most often work with. We always aim to provide fantastic value for money, personable service and complete customer satisfaction.
We are based in Dorset and we primarily serve Bournemouth, Christchurch and the surrounding area. Calling on more than 25 years' experience offering garage doors, you can count on us for professionalism on every installation. Please read on for more information on the range of Hörmann models that we offer.
More about Hörmann
Hörmann was established more than 80 years ago in Germany as a small, family-run business. Today it is still family-run but it has grown significantly into one of the most well-known and respected garage doors manufacturers in the world. Hörmann has developed into a large and successful multinational business.
Known for its innovations and designs, Hörmann has not stopped with its ingenuity and is constantly releasing new products. Today, Hörmann is the largest premium garage door manufacturer in Europe and additionally offers everything from industrial doors to electric gates. At CDC, we hold an excellent working relationship with Hörmann and we are proud to offer their doors to our customers.
Up and Over Garage Doors from Hörmann
If you have decided that you are going for up and over garage doors, Hörmann is undoubtedly one of the best manufacturers to choose. Aside from offering exceptional quality products, they also hold an excellent history for up and over doors – they pioneered their production in the 1950s.
These are some of the most popular doors that we provide, and they are available in a huge range of styles and materials. Hörmann constructs timber, steel and GRP garage doors, and offers them in stunning designs that are perfect both for traditional and modern homes. We are happy to provide advice on the best style of door for your property.
Contact us
For more information or to speak to a member of staff about getting a door installed at your home, please get in contact with us today. You can call us on 0800 294 2002 or email us at info@cdcgaragedoors.co.uk and a member of staff will get back to you as soon as possible. We offer a full range of Hörmann up and over garage doors and our team would happy to talk you through the variety of options available to you.