When it comes to safeguarding our loved ones and belongings, security occupies a paramount position in every homeowner's thoughts. The lengths we traverse to secure our homes with modern front door locks, intruder alarms, and comprehensive security systems are commendable. However, in our pursuit of protecting our living spaces, let's not overlook a significant area – the garage.
In the eyes of a potential intruder, the contents of your garage can be alluringly valuable. The array of tools, bicycles, toys, gardening or fitness equipment, and assorted possessions can be tempting for those seeking swift gains. Moreover, ladders and tools, often residing within garages, present an enticing opportunity for accessing the rest of your dwelling. Not to mention, if your garage is attached or integral to your property, a break-in through the garage could open the door to your home.
It's crucial to realise that opportunistic burglars prey on what appears to be easy targets. The good news is that a few strategic measures can transform your garage from an appealing prospect into a formidable challenge for would-be thieves.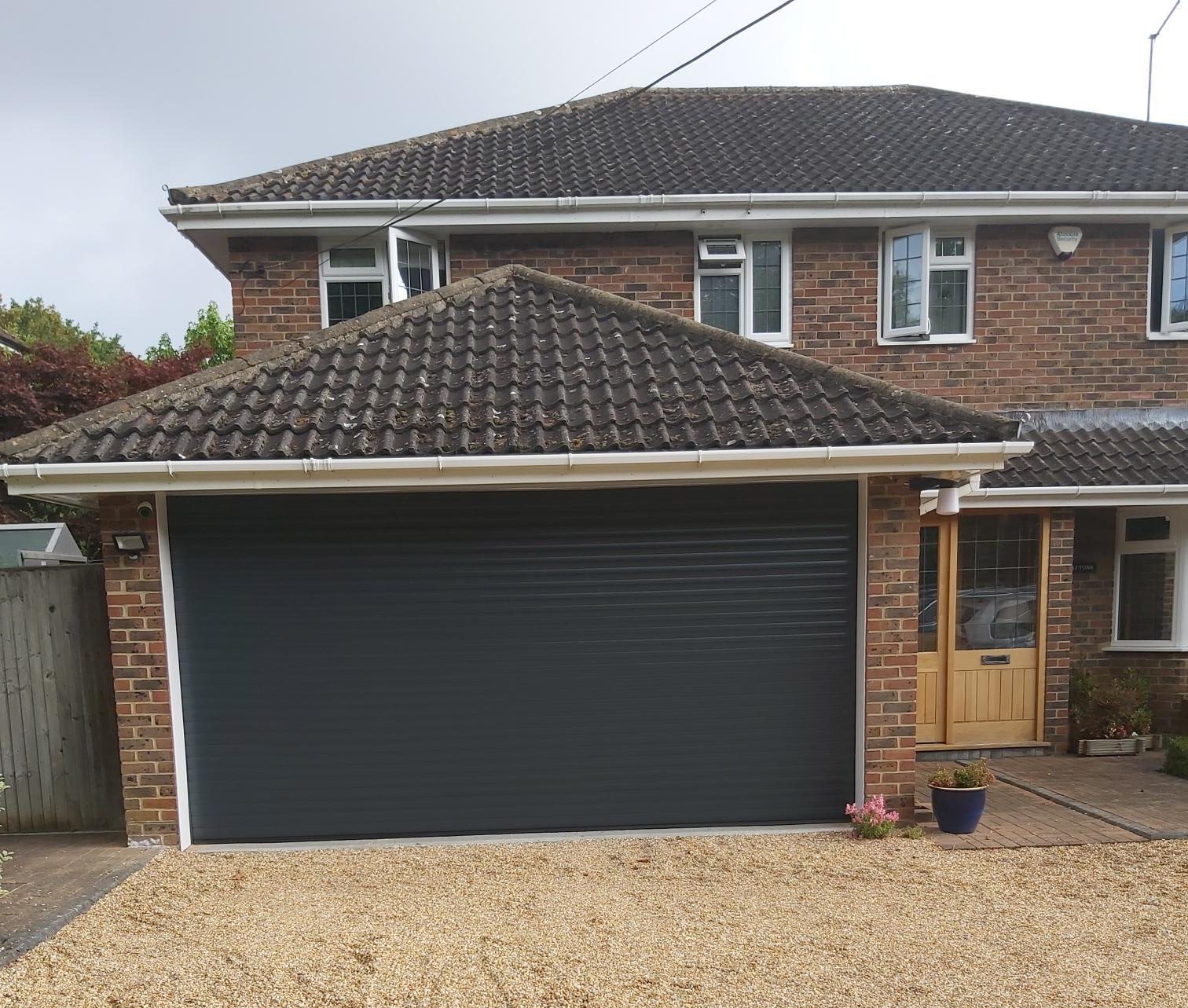 1. Reinventing Your Garage Door
Commence your security transformation by scrutinising your garage door. How old is it? Does it possess a robust lock? Outdated garage doors lack the security features of modern counterparts, signalling the need for an upgrade. Whether you opt for timber, GRP, or steel, a new, sturdy door equipped with contemporary security elements will serve as an impregnable shield for your family and possessions.
2. Diligent Garage Maintenance
Cast a discerning eye on your garage's upkeep. While it might sound elementary, a garage with compromised windows or a deteriorating structure offers an open invitation to potential thieves. Inspect all potential entry points, address necessary repairs promptly, and bestow your garage with the tender loving care it merits.
3. Illuminating the Perimeter
Is your garage surrounded by adequate lighting? Exterior lighting is of paramount importance, especially if your garage stands at a distance from the main dwelling. Darkness serves as a cloak for burglars, allowing them to operate undetected. Installing motion sensor security lights serves as an exceptional deterrent, casting a spotlight on any potential intruder.
4. Cultivating Security-Oriented Habits
Lastly, reflect on your daily behaviours with a security lens. Often, homeowners underestimate how their own habits can compromise security. Do you consistently lock your garage? Perhaps your residence is nestled in a low-crime locality, leading you to believe a break-in is unlikely? If such notions resonate, contemplate upgrading to an automatic garage door. With a touch of a button, it reliably opens, closes, and, most crucially, locks, ensuring unwavering security.
As you embrace these 4 cardinal principles, remember that safeguarding your home extends beyond the main entrance. A fortified garage bolsters your overall security strategy, repelling potential intruders and preserving your family's peace of mind. Our experts at CDC Garage doors are here to assist you in achieving a secure garage haven. Enquire today to embark on the journey toward a safer home environment.